Steve Fialkoff is a very talented film editor and we worked together for many years. He is now facing blindness at the age of 56. Please help Steve achieve his goal and remember to count all the blessings in your life.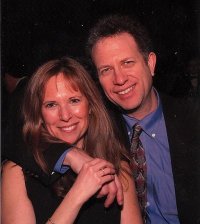 You Can Make A Difference in my life by Steve Fialkoff
You probably don't know what Retinitis Pigmentosa (RP) is – I didn't either, that is until age 25, when the doctor told me I would be blind sometime in my 60′s. Well I am 56 now and his prediction, unfortunately seems to be on target. I should be depressed but I am not. That's because of you. Yes, you. I know that your donation is going to be the one that funds the next biggest breakthrough in sight restoration. I'm very serious. The last time we asked my friends for support, a few months later, a nine year old boy's sight was restored. This treatment was funded mostly by this foundation. There's another reason; I am getting a little scared of facing the ever increasing darkness that invades my life everyday. Thank you
Steve
Steve's goal is to raise $5,000 for the Foundation Fighting Blindness, and as I post this, he has achieved $781 toward his goal. Please consider helping Steve reach his goal.
{ 0 comments }