I celebrate myself, and sing myself,

And what I assume you shall assume,

For every atom belonging to me as good belongs to you.

I loafe and invite my soul,

I lean and loafe at my ease observing a spear of summer grass…
I started this blog 11 months ago, and described in its first post my losing a company I founded and ran for 27 years, with 400 paid employees last year.  The past 11 months have been devoted to rebuilding.  Part of rebuilding is figuring out what I had in fact lost – and what I had gained.  Part of rebuilding is reinventing myself.  Part of reinventing myself is searching for what my self is.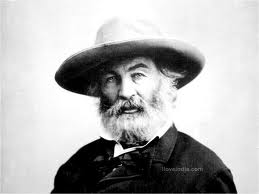 Walt Whitman
Stop this day and night with me and you shall possess the origin of all poems,

You shall possess the good of the earth and sun, (there are millions of suns left,)

You shall no longer take things at second or third hand, nor look

through the eyes of the dead, nor feed on the spectres in books,

You shall not look through my eyes either, nor take things from me,

You shall listen to all sides and filter them from your self…
I am much happier now than when I owned a large company, which ultimately became a treadmill rather than a career.  I now work out of my Park Slope brownstone, where I walk through Prospect Park as the glittering leaves turn yellow, gold and reddish brown, just as Walt Whitman walked the same Brooklyn streets more than a century ago.  And I can really call my work my home.
I have had the privilege of connecting with so many people over the past 11 months, some people I have not seen or communicated with for decades, many new people I met and continue to meet, and reconnecting with friends and colleagues in the industry.  I am so grateful for the support and friendship of so many.
I have heard what the talkers were talking, the talk of the

beginning and the end,

But I do not talk of the beginning or the end.
There was never any more inception than there is now,

Nor any more youth or age than there is now,
And will never be any more perfection than there is now,
Nor any more heaven or hell than there is now.
Clear and sweet is my soul, and clear and sweet is all that is not my soul.
Lack one lacks both, and the unseen is proved by the seen,

Till that becomes unseen and receives proof in its turn…
I am grateful that so many have either retained or regained their confidence in me and placed their trust in me – investors, corporate clients, industry creatives and business professionals.
I have gone from established business to running a start up.  And I like that.
Production business is picking up, busy with commercials, corporate work and videos for the web.  Co-producing a Broadway musical ("Josephine") and developing two television series.
And perhaps the real success story so far is Jack's and my relationship with producer/financier Alan Klingenstein, together with some outside investors who have faith in us to develop and implement a new model of acquiring and distributing independent film.  We are now working for Fisher Klingenstein Films, and stay tuned for more progress reports to come.
And I know that the hand of God is the promise of my own,

And I know that the spirit of God is the brother of my own,

And that all the men ever born are also my brothers, and the women
my sisters and lovers,

And that a kelson of the creation is love,

And limitless are leaves stiff or drooping in the fields,

And brown ants in the little wells beneath them,

And mossy scabs of the worm fence, heap'd stones, elder, mullein and
poke-weed.
- Walt Whitman, from Song of Myself, Leaves of Grass
(If you like this post and my blog please visit my facebook page here and click "like")