I am thrilled to be returning to my blog after a too long hiatus. Things have been really encouraging for my brother Jack and me in our efforts to rebuild our careers after we lost our previous company, City Lights Media, less than one year ago, and we are working on quite a number of projects and ventures, and for that we feel truly blessed. In Nicholas Ray's posthumous autobiography, "I Was Interrupted," he expresses appreciation at the end of his life, saying "I have been given a second chance, and there are no second chances." So I thought I would tell whoever may want to know some of the things I have been up to.
I have just come on board as a producing partner on my very first Broadway musical, "Josephine," about the life of Josephine Baker. The creator and lead producer is the extremely talented and successful Ken Waissman ("Grease," "Torch Song Trilogy," "Agnes of God") and I am flattered that he asked me to join him in producing what I think will be a stunning Broadway musical for the 2011 season.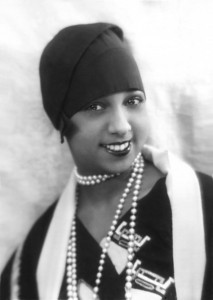 Josephine Baker
Jack and I are producing television commercials for various clients, and we are grateful for their support. We have become "Mad Men" as the company we now work for, Fisher Klingenstein Films, serves as ad agency as well as production company, and I have been enjoying doing the creative as well as the production of our commercials.
We are very close to a green light on a television documentary series called "The Lost Songs of Lennon, McCartney, Harrison & Starr," which takes a unique look at the history of the Beatles – it is a dream project created by Steve Boyle, and I am proud to be serving as executive producer.
The screenplay Jack and I wrote with recent Academy Award nominee Oren Moverman, called "Interrupted," about the life of Nicholas Ray, has come to the attention of Al Pacino, who loves the script and intends to star in the role of Nick Ray. The female lead of Susan Ray (who was just 18 when she began her relationship with the 60 year old director in 1969) is now being cast and it is an extremely exciting process. We hope to be in production this fall, with one of America's greatest living directors at the helm: Phil Kaufman ("The Right Stuff," "The Unbearable Lightness of Being," "Quills").
I am working with Kyra Sedgwick on helping to set up a superb independent film she is producing and co-starring in, called "Story of A Girl," directed by Laurie Collyer ("SherryBaby"). Also co-starring is Kevin Bacon and Terrence Howard. The script moved me to tears and I am proud to be associated with the movie.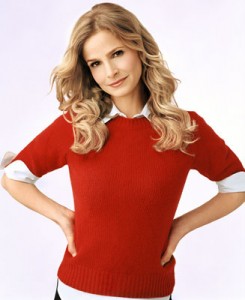 Kyra Sedgwick
Since I no longer have 400 employees and a huge machine to feed, as I had at City Lights, I am free to explore new terrain, including outside the media business. I am working on a number of real estate ventures and enjoying the learning process with my friend Tzippy Spear.
I am heading out to Los Angeles next week with my new colleague Alan Klingenstein – who has produced a number of memorable films over the past decade, including the acclaimed "Trumbo" – and we are exploring a project that is completely outside the realm of anything either of us has done – a major global recycling venture. We are working with my friend and colleague Jonathan Zilli, who was head of international licensing at Paramount Pictures for 11 years, as well as serving as head of MTV Films Europe, where he produced six films. He has become an expert in the world of recycling and renewable energy and I thought – why not explore this opportunity – I am free to do anything I want to do, and I am eager to learn new things.
We are distributing films once again through Fisher Klingenstein Films, and have a happy relationship with Screen Media Ventures, with whom we have an output deal for digital distribution, and who are wonderful people to work with. Our first three iTunes films launch in two weeks.
My friend Alan Klingenstein says I remind him of the regular on Ed Sullivan who used to spin multiple plates – because I seem to be all over the place. I thought at first he was criticizing me for being scattered, but he clarified that he was complimenting me, was impressed with how much I have been able to put together since losing my company less than a year ago, and eager to collaborate with me on spinning some of my plates. I am looking forward to our three day trip to Los Angeles next week, and to being guests of Jonathan Zilli, who is also a superb cook – I am sure we will not be disappointed.
I attended a breakfast that my close friend and mentor Richard Rubenstein invited me to last week, which was sponsored by the Kabbalah Center. Like others of Richard's events, this was truly inspiring and I learned a lot. One thing I was encouraged to do was to think BIG and follow my VISION to the hilt and make no downsize accommodations to my vision and objectives just because we are in a worldwide great recession. That is a reality that must be dealt with, for sure, but I do not need to let the world's downsizing cause me to downsize my own vision.
I am grateful to so many people who have been supporters of mine in the past, as well as the many new friends I have been making.
I hope to keep up with In Search of Lost Time and share my thoughts with anyone who cares to drop by for a visit.
Often these days I am reminded of Sally Field's moving Oscar acceptance speech, "You like me, you really like me." I know those lines have been made fun of, but I feel liked more and more these days, and after a very painful last year, I am, in the words of Sean Stephenson, reinterpreting the past to replace struggle with gratitude.
(If you like this post and my blog please visit my facebook page here and click "like")
{ 5 comments }