While 2009 was undoubtedly the most challenging year of my life, I choose to remember the good things, the things I am thankful for, the awareness that any and all of my difficulties pale in comparison to what others around the world are experiencing right now. The truly wonderful and liberating thing about being at the bottom is that the view is actually much better from there – as by necessity and definition there is only one direction in which to look – and that is up.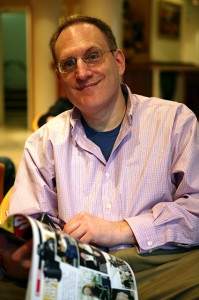 What we call the beginning is often the end
And to make and end is to make a beginning.
The end is where we start from…
We shall not cease from exploration
And the end of all our exploring
Will be to arrive where we started
And know the place for the first time…
And all shall be well and
All manner of thing shall be well
When the tongues of flame are in-folded
Into the crowned knot of fire
And the fire and the rose are one.
from "Little Gidding," No. 4 of "Four Quartets" by T.S. Eliot
My best wishes to everyone for a wonderful and bright New Year!
{ 0 comments }