As Jack and I work to rebuild our lives and careers, Jack is facing an additional adjustment in his personal life.  After many years of marriage, Jack and his wife have decided to go their own separate ways.
I told Jack today that this is just one more area in his life in which he should look forward to a bright future and not dwell on the challenges of the past.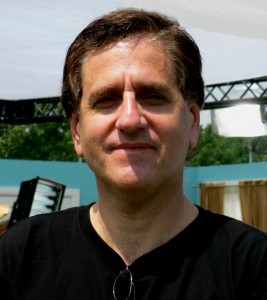 Jack Fisher
I told him that he should change his facebook status to "single" – but I think he is not mentally ready.
So at the risk of annoying him deeply, I decided tonight to "out" him to the world as an eligible bachelor.  Jack is more than just eligible – he is a creative, sensitive film director and producer, co-founder with me of City Lights Media and  now Jack is president of Fisher Klingenstein Films.  He is truly one of a kind.
Jack, good luck in your new personal status as "single" and I look forward to the day when you find romance once again – or when romance finds you!
(If you like this post and my blog please visit my facebook page here and click "like")