Tonight I chatted on Facebook with the beautiful Cecilia Peck, who starred in the first movie I produced, "Torn Apart," a Middle Eastern Romeo and Juliet story about a Palestinian girl (Cecilia Peck) in love with an Israeli soldier ("Heroes" star Adrian Pasdar). Cecilia has gone on to direct and produce a number of acclaimed documentaries, including "Shut Up & Sing." She is currently directing and producing another important film – the Linor Documentary Project. Linor was raped six weeks before being crowned Miss World, and she is reaching out to the world to help rape victims, and Cecilia is documenting.
Cecilia Peck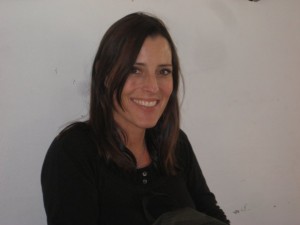 Linor Abargil – Miss World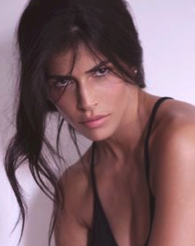 My chat with Cecilia was for me like a mini-version of one of my favorite films, My Dinner With Andre, as in the course of an hour we covered so many things, so many topics, bringing back so many deep memories. I grew very close to Cecilia and also her wonderful parents Vernonique and Greg during the making of "Torn Apart." We spent time together in Israel, NY, LA and Cannes. My brother Jack directed Torn Apart, and Cecilia, Adrian, Jack and I remain immensely proud of the film, which I always felt was way ahead of its time during its release in 1990. Reviews were mixed when it was released, which baffled me more than it disappointed me. When the film was released on DVD last year, it received four star reviews and it made me think, "yeah, that makes a lot more sense." Like the times caught up with the film (and like my previous post below about another film, "We Can't Go Home Again," that is now being restored and revived).
"Torn Apart" trailer
You only meet a few class acts in your life, and Cecilia and her family are class acts. I treasure the moments we spent together throughout the production and release of our film. We made the movie not for glory and not for commercial gain and not for career advancement but because we all believed we were communicating something important and meaningful – a metaphor for what could be. I conceived of the movie, which was based on the Chayym Zeldis novel "A Forbidden Love," as exactly that – a metaphor, a parable, a poem, a ballad – about a world that could be, if only… When the movie was released, I was astonished that most critics saw the movie as an attempt at a realistic portrayal of events – and I never felt anyone ever really got my intent – a love ballad, meant to be seen symbolically – as metaphor.
I am flattered and happy that Cecilia told me tonight that "Torn Apart" inspired her to continue to do work that counts. She is really awesome in the movie, by the way, as is Adrian Pasdar. Cecilia's new film about Linor has taken her to Israel, where some of the film is being produced, and being back in Israel brought back to Cecilia a lot of intense memories of being there years ago for the "Torn Apart" filming. Israel is an amazing place – the most wondrous place I have ever been to. I was born there, and came to the U.S. at the age of four. My parents survived the Holocaust – my mother was in Auschwitz – and they moved from the ghettos of Eastern Europe, through the concentration camps, which they miraculously survived – although most of their siblings and other family did not – through the founding of the State of Israel in 1948 – to several blocks from Yankee Stadium in the South Bronx.
There was a blizzard in the Bronx that winter. I did not know what snow was, and I exclaimed to my mother: "White sand is falling from the sky!"
(If you like this post and my blog please visit my facebook page here and click "like")